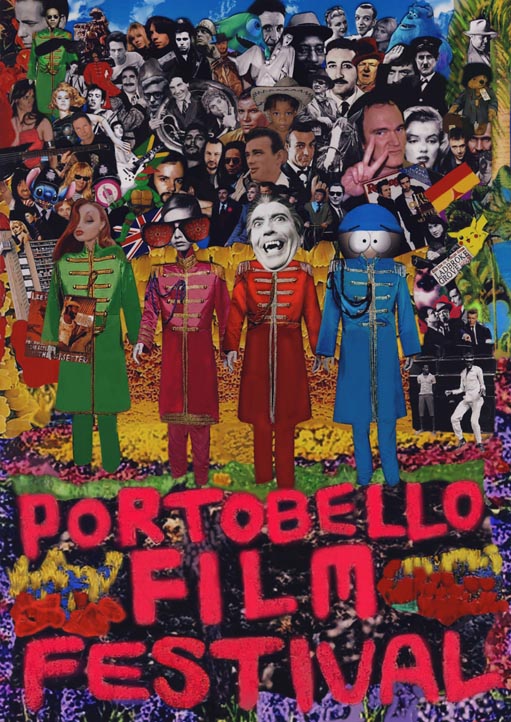 I'm typing this literally from the road. The back of a coach, the only spot with any hint of leg room, easing out my tired bones as I trek into London for a launch party this evening. To be honest, I would be happier sleeping right now - it's 8.30-something, and after catching 2 hours sleep before I set off, I'm about as exhausted as I could be without folding over on myself.
Tonight is the kick-off for the Portobello Film Festival, which starts in a couple of weeks. It's an opportunity to show up, talk film, and try and drum up an audience for
Vinyl, which is screening in the fest on September 13th.
As ever, I'm inappropriately prepared (forgot all my business cards - again), wet-through from walking in early morning monsoons for ninety-minutes to catch my bus, and blurry-headed from the sleep depravation. Part of me just wants to get this shit over with. But hey, I know I'll be breezy again in a few hours - I just need to get some java inside me and realign the headspace before this eve.
Portobello marks the very first UK film festival to actually play one of my films - odd huh? Especially when you consider I've curated two myself already. But after 5 years of my movies playing overseas, it's going to be very special to have the world premiere right back in my hometown - even if it is playing in the 'International Drama' section...
I'm regurgitating old truisms when I say that Vinyl has been a breath of fresh air for me. I still catch myself surprised that this film is playing in competition, at a heavyweight film festival, just six months after it was shot. It doesn't seem real. But that's what's great about being indie, the only rules that matter are the ones you make up for yourself. Nobody to answer too.
So where next? I don't know. A couple of ideas brewing and some real plans in place. But in the meantime, let's rock London.
T